Create better experiences for your event, club or team. Save time and money using RaceReach.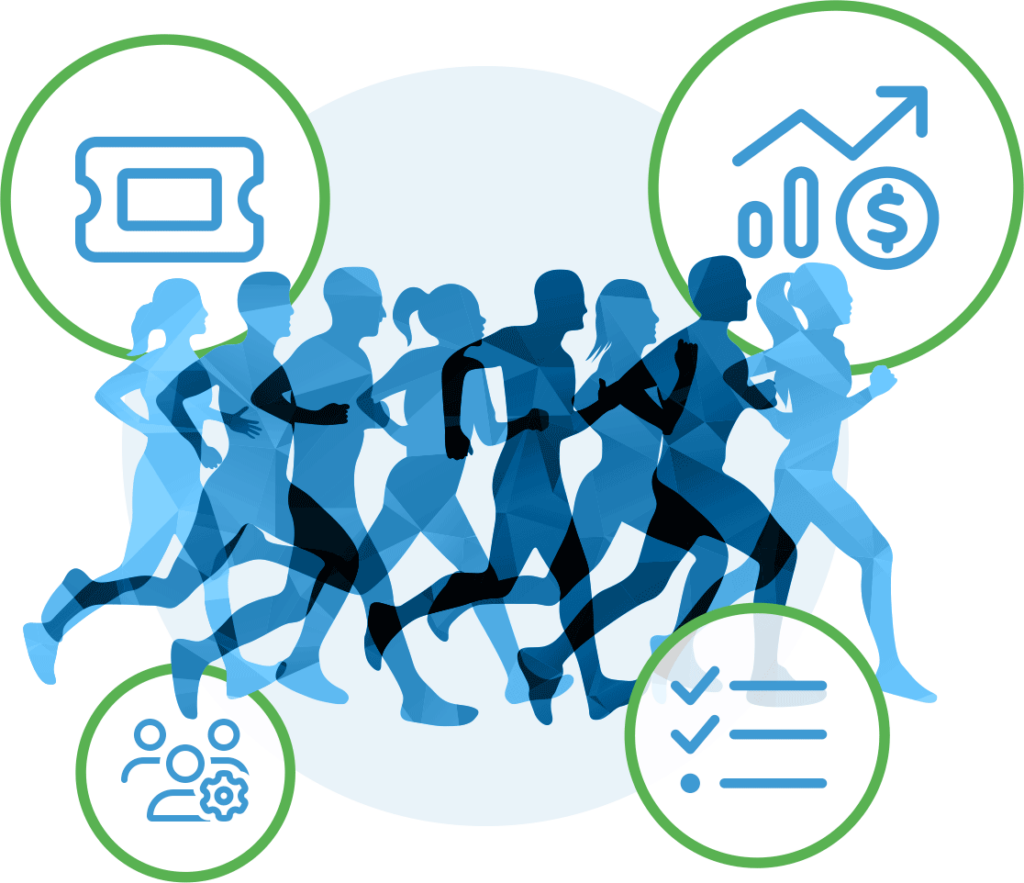 Powerful Apps & Robust Features

Don't just take our word for it.
From sport registrations to applications for internships, coaching and scholarships, the RaceReach platform consolidates everything into one place in an efficient and organized manner. With the ability to add on ticket and merchandise purchases as part of the registration process, the RaceReach platform has created a one stop shop experience for our customers that has significantly increased our revenue.
I simply cannot say enough about RaceReach. The RaceReach registration and fundraising platform helped our 2,800 Walk for Hope participants collect over $470,000 for the research and treatment of mental illness. The RaceReach technology, flexibility and customer service are an impactful asset to The Foundation of Hope.
RaceReach registration services provide FS Series an enterprise registration and promotion platform for all our triathlon, running and swimming events. The ability for us to integrate registration with USAT and to offer and track discount codes and affiliate links allows us to promote to new audiences and track how our registrants find us. We also love the ability to offer athletes easy to set up deals for participating in multiple series events.
Switching to the RaceReach platform has made things much simpler for us! The registration tools allow us to customize each form exactly as we need for the wide variety of events we offer. We're also able to manage each event's website and communicate with registered participants via e-mail and text message through the RaceReach platform. Where as we used to have to go to 3 or 4 different websites to manage our events, we're now able to do everything we need simply with RaceReach.
Set up your event on your own or schedule a one-on-one call or online visit with us. RaceReach has so many benefits and features you'll get a faster start if you contact us first.